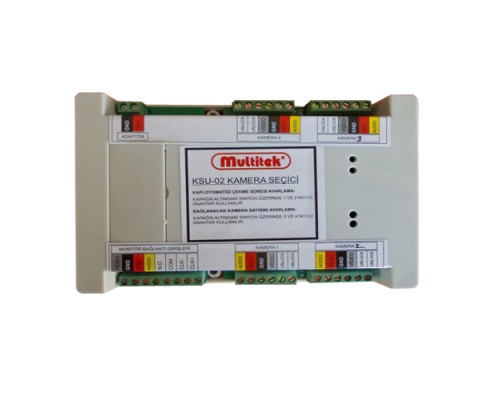 Multitek Camera Selection Device Ksu-01
Properties :
»A device enables the connection of up to 4 door cameras.
»The unit can serve both 7" and 4.3 "screened villa sets.
»Each door panel is connected to the device separately.
»Door cameras are selected by repeatedly touching the monitor button.
»The device works with a 12VDC adapter and the adapter must be purchased separately.
»Dimensions: 162 (E) x 112 (B) x 40 (D) mm
Multitek Camera Selection Device Ksu-01